Caldera Spas, hot tubs, and Helo saunas from Tradewinds Spas
Tradewinds Spas, Hot Tubs, Saunas, and More has been earning its excellent reputation for product quality, value, and friendly customer service for more than 35 years. A family-owned and operated business, we offer a full line of Caldera Spas, portable hot tubs, Helo saunas, spa, and hot tub gazebos, spa covers, and spa chemicals.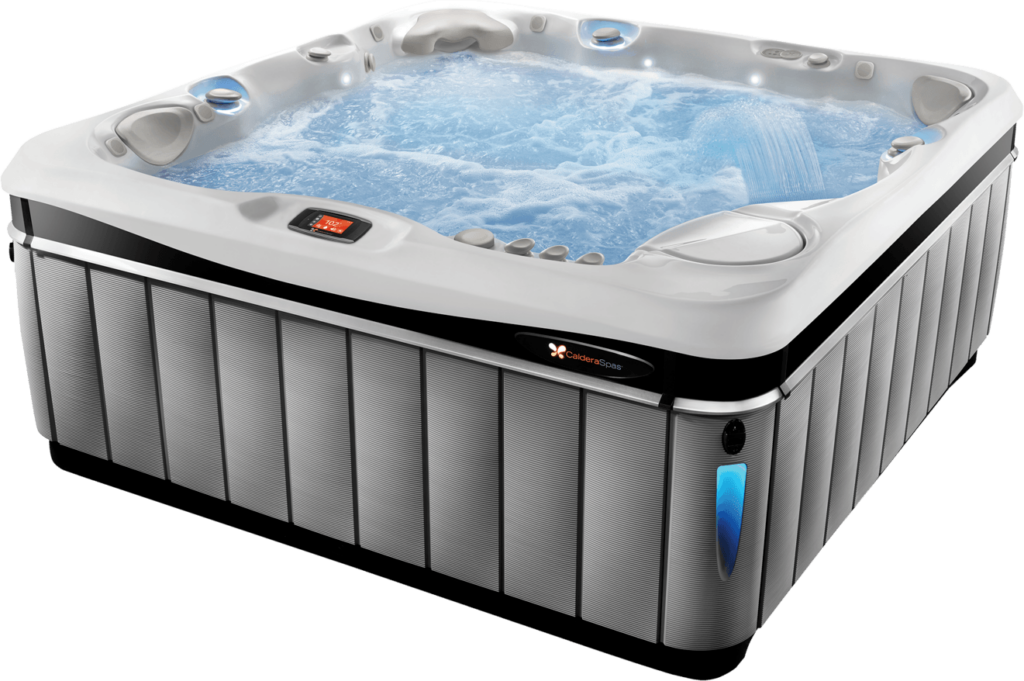 Caldera spas are expertly designed and crafted to provide the ultimate in comfort, design, and performance, so you can achieve your goal of a healthy lifestyle. Each Caldera hot tub offers the many benefits of warm weather therapy and hydromassage right at home, helping you feel renewed anytime—even when you only have a few minutes to spare. Learn more about the Caldera difference.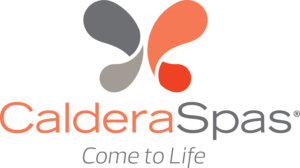 Request your free Caldera brochure
Tradewinds is your local sales and service distributor for Caldera Spas and Hot Tubs, one of the most recognized and trusted names since 1976. We carry a full line of spa and pool supplies to keep your spa clean. Tradewinds is also an authorized Helo Saunas retailer.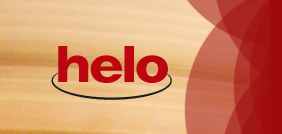 Store Hours
Attention: In response to current health and economic conditions, the Tradewinds Novi location is closed for the time being. Our Utica location remains open Monday through Saturday from 10 AM to 5 PM. The Utica store will be closed on Sundays until further notice. 
Due to COVID-19 and changing requirements by the State of Michigan, the hours and days of operation at the Tradewinds locations will vary. Please call 586-731-3160 to verify hours of operation or to set up an appointment.
Our Locations
Tradewinds Spas Novi location will be closed until further notice, check out all of the Hot Tubs, Saunas, and More at our convenient convenient Utica, Michigan location.
East Side Location
Our Utica showroom is located at 7748 Auburn in the Utica historic district, one block north of M-59 (Hall Road) and just west of Old Van Dyke.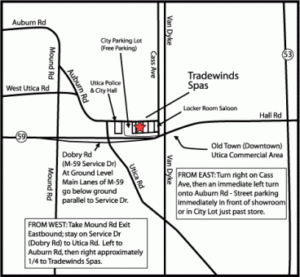 West Side Location
(closed until further notice)
Our Novi showroom is located at 25875 Novi Road, Suite 124, south of the Twelve Oaks Mall, near the southwest corner of Novi Road and Grand River Avenue (in the Novi City Center Plaza).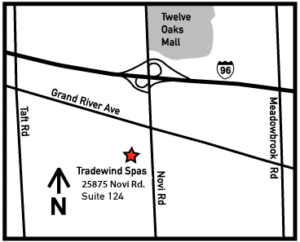 Contact Us
Email us at contact@tradewindsspas.com
Utica: (586) 731-3160
Fax: (586) 731-6305
Visit our Facebook page and follow us for special events and promotions.